Happy Thanksgiving week!!!
Late November and December is one of my favorite times of year and I want to share with you what's coming up through the end of the year at
http://www.lesfemmesfatales.com
and at my clips4sale stores!
Today I will be shooting with French Canadian Beauty, for my company, Les Femmes Fatales Productions. She will be fighting Steve in a match where both go for Mount Positions! Mutiny will also be shooting for Wrestler Erotica (
http://www.clips4sale.com/store/5976
). The WE video will be released later this week.
Kristiana will be working for me on December 4, and Randy Moore and Tomiko will be working for me on December 17. If you want Custom Videos with any of these gorgeous, athletic women, I will give you my best possible price. Make your fantasy a reality before the end of the year! See a complete list of Wrestlers available for Custom Videos on the Wrestlers/Other Babes page!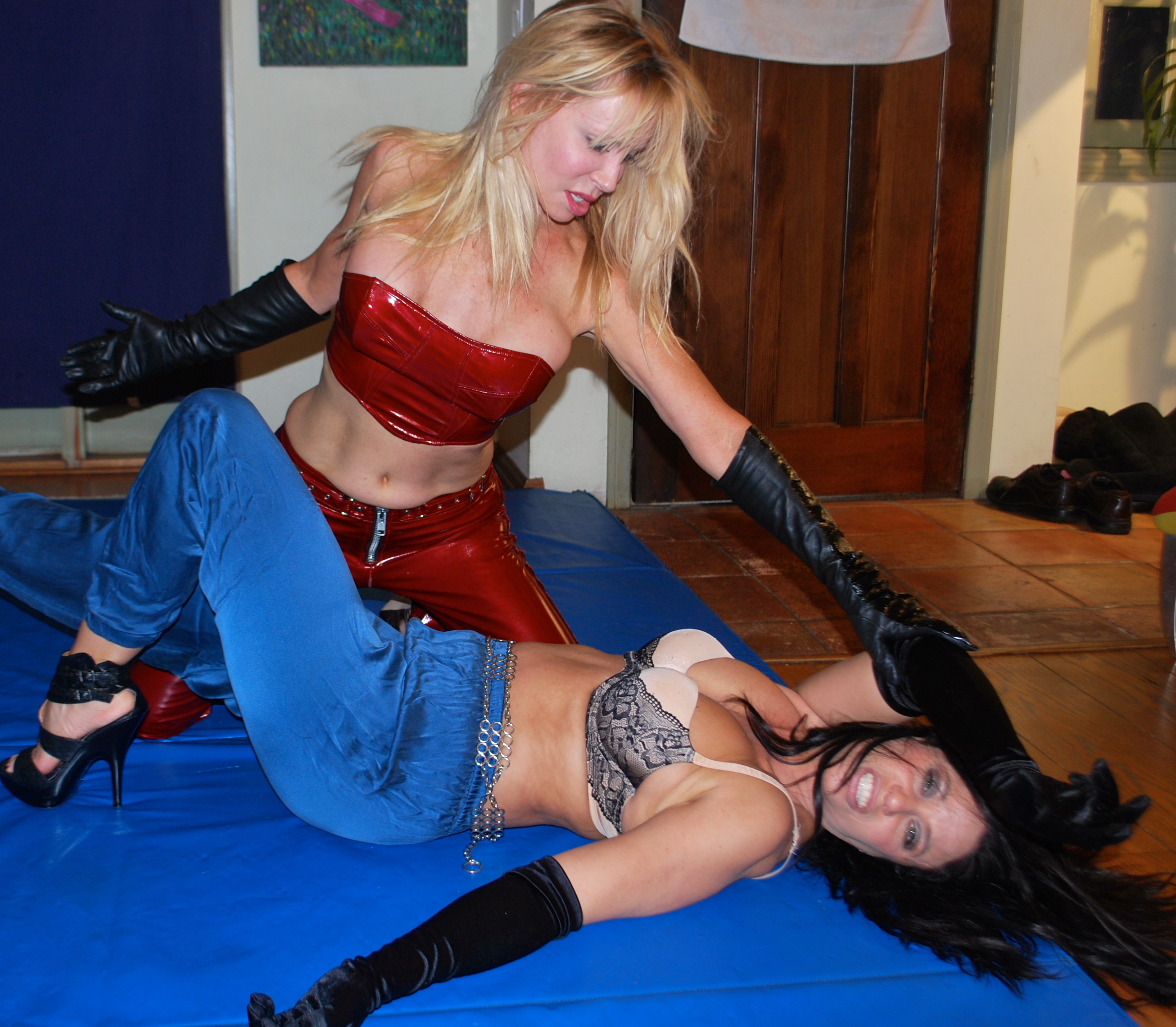 Girls, if you will be visiting LA and want me to advertise you for Customs or for your sessions, just email me and it will be done! OR if you want your travel schedules posted, I'm happy to do that for you, too! Email me at
fightbabe@gmail.com
or my webmaster at
fightbabescornerman@yahoo.com
.
I have lots of Christmas videos that will be released after Thanksgiving! Several free Holiday clips will be available for MEMBERS of my website, in addition to the 14,000 photos, 1000s of clips and 12 full videos that MEMBERS have access to each month! But if you are not a MEMBER you will be able to purchase these fun Scissor Videos, Ball Busting Videos and Super Heroine Videos from my site or from clips4sale! If you want to join and get these great holiday perks, you can do so now! Just email me or hit the JOIN button here on my website and Joe, my webmaster, will be happy to help you!
My upcoming travel schedule is as follows!
Phoenix November 26 (tomorrow) Wanna wrestle me? Email me now!
San Francisco December 10, 11
Oakland December 12
I will be in Los Angeles for entire month of December with the exception of the 10, 11 and 12 so I am available for sessions here!
OK, gotta get busy…need to pack for Phoenix to work tomorrow, and for my trip to see my parents for Thanksgiving and then get ready for my video shoot with Mutiny, this evening.
OH before I go, don't forget my "COUNTDOWN TO BLACK FRIDAY" Sale and Specials! Today's Special is: (November 25th) Get a 2 on 1 session (2 girls vs you) for the price of 1! Must be booked and paid for by paypal today! Contact Robin fightbabe@gmail.com
A new special will be posted everyday through BLACK FRIDAY at my website!
http://www.lesfemmesfatales.com
Don't miss out on the Fun Specials and Huge Savings!
Not interested in full videos but great clips instead? Check out my clips4sale stores!
http://www.clips4sale.com/store/29847
Super Sexy Super Heroine Videos!!! Don't miss out on the Golden Avenger, Cat Woman, Evil Cat Girl, Dark Avenger, Wonder Woman and so many more Hot Sexy Super Gals!
I accept Custom Scripts for ALL of these great stores! Email me at fightbabe@gmail.com!
Have a truly wonderful week and a beautiful Thanksgiving (even if you don't celebrate where you live!!! And don't forget, no matter where you are, take a moment to give thanks for your life, for the people in it, for your animal friends, if you have them, and for all that you have. Life is a gift. Always be grateful.
Peace, Love, Namaste,
Robin xxxxx
PS for a much more intimate Diary, JOIN NOW my website now. You'll really get to know a lot about me and my deepest thoughts and my life.