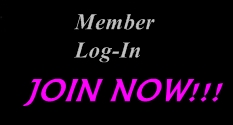 A Diary(Non-Members): April 8, 2013
Back in L.A.!!!
A week has gone by since I arrived back in LA from Paris and London. It seems so long ago I was there now. Time is a funny thing….Years fly by when you blink. And with my sensitive blue eyes, I blink a lot!

Paris and London were very cold but it was good to catch up with friends and people I love who live so far away. I'm already thinking about my next trip later this year. In the meantime, I have a lot of travel planned in the next 6 weeks! Here's my travel schedule:
San Francisco/Bay Area April 15 - 20
Toronto May 1 and 2
Chicago May 13, 14
NYC May 15, 16

I'll also be visiting my parents from May 9 - 12…so I'm on the gogogo as usual.

I have a hectic schedule this week….besides taking care of the usual day to day duties of being me, (a single gal who's got 3 of the sweetest puppies in the world and a house that needs repairs, a car that needs to get serviced (I'm driving to SF with one of my doggies), a business to run, and many friends who seem to need my undivided attention) I will be shooting 5 videos for my company, 2 videos for a private customer, hosting that customer and throwing a dinner party so he can play the piano for a group of friends! But, hey, I like to stay busy and busy I will be!

Emotionally I'm hanging in there. As long as I do my yoga and my power hikes, I'm content with my life....

I will add a little more for my MEMBERS in the Members Only section of my diary…I'd like to write about a play I saw in London which I found very moving…and also a little something about Roger Ebert's passing as I really loved him as a film critic...so I'll do that a little later today.

I hope you'll take the time to check out my latest videos here on my website….There is definitely something for everyone.

Peace and Love,

Robin xxx
Archived Diaries:
;