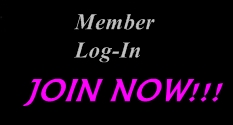 A Diary(Non-Members): October 29, 2012
Stay Safe !!!
Hi!

I just wanted to say to everyone on the east coast....Stay Safe!!! Super Storm Sandy is looking terrifying on the news. My thoughts and prayers are with you all.....

I'm just about to do some technical training with my pal, Leonard, who is excellent at jujitsu. I just want to brush up on a few things before I meet Jennifer Thomas on the mats on Halloween Afternoon! This should be a really interesting match up. She's got the muscles, alright! I hope I have the skill needed to take her. I'm very excited!

I'll be working with Ariel X tomorrow, shooting a custom Super Heroine Halloween video. We were supposed to shoot today but my camera guy's Mom is in the hospital. She is 98 years old. I was just talking with her last night and she seemed well....she did tell me that she didn't think she would last much longer. I told her she was strong and would go on. I hope I was right. Send a prayer for Rose....Jeff's mom.

My trip to Europe was great. Happy to be home with my little guys, Gillies, Gordon and Gabriel....

Thinking of doing a parachute jump very soon....

OK....off to train!

Peace and Love,

Robin xxxxx
;