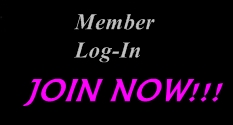 A Diary(Non-Members): May 10, 2013
Happy Mother's Day Weekend!!!
Happy Mother's Day Weekend! (Well, in the USA.) I know in Europe mother's day was in March but everyone please give your Mom's a hug anyway. Even if your Mother is no longer with you, take a moment to think of her. Mother's brought us into this world…I am lucky to have the most amazing Mom. I am visiting my Mom and my Dad (my hero) this weekend. I always feel good when I'm with them. I feel safe. It's a strange yet very comforting feeling….like I'm a child again. I always loved being a child. I never wanted to grow up….I wish I could go back and be a kid again….I loved hanging out with no responsibilities but school and playing….funny though, when I was a kid….I didn't really like school much!!! Which brings me to my next topic!
I have been taking some classes in Anatomy and Physiology at UCLA extension, which I really love. The more I understand the human body, the more I am in awe of it…the more I learn about things, the more I question…why? Why? What the hell are we doing here? What is here? Why are we "HERE"? WHO are WE? Fields of energy???? I feel we must be here for some reason….Anyone ever question? I don't know what I believe in anymore. I don't believe in a personified god. I do believe God is energy...God is Goodness…it feels Good to be Kind, Honest, Giving….It feels shity to do the wrong things by others. I believe this in inherent in our being. I seem to be questioning even more than I did before, since I lost my brother last June. There was a Memorial at the College where he worked for those who past away in recent months. Their names were added to an existing Memorial…it was beautiful. My brother was an amazing person and he never stopped questioning in his life….and his questions became a huge part of his amazing music. He was wise, strong, creative, kind, giving, cynical, complicated and he loved his life and he kept it simple….I miss him immensely and that will never go away. People say it gets easier. Bullshit. It doesn't get easier….you just learn to live with the loss and the pain and I can only say this. I am so thankful to have had my brother as part of my life. And I'm thankful for my sister and my other brother…thankful that we are close and that we have such great parents who really love us…
Hmmmm….I could go on and on but I better get to talking about wrestling right now. I'll save my philosophical questions and thoughts for another time…
I had a great time in Toronto. I had 3 cancelations at the start of my trip and I was feeling a bit pissed off because I had traveled early from California and flights are expensive and hotels are expensive and I don't like people letting me down…BUT I have to say that the Toronto guys came through for me and I had a great time doing some really fun sessions. To top it all off, my sister was there at HOT DOCS documentary festival so I saw her in the evenings when we both finished what we came there to do. My sister is my best friend. I adore her.
I am booking Custom Videos for Gia Primo and Maria Garcia when they are in town on May 26 and 28, respectively. If anyone would like to book a custom video, clips or photos with one of these gorgeous talented fit gals, please email me at once at fightbabe@gmail.com. These gals will not be back for quite some time so BOOK NOW!
I have shot some great videos lately (well, I've always shot great videos!)….really guys, you should step up to the plate and start purchasing some of my content. 506 videos on my video list and that doesn't include my Super Heroine videos! I can't stay in this video business if things don't pick up. Just saying'!
Anyway, I'll be traveling to the following cities soon!
May 13, 14 Chicago
May 15, 16 NYC
June 2 - 8 Santiago, Chile with Malibu and Amrita
June 12, 13 Boston
June 19 - 24 San Francisco/Bay Area
So let me know if you'd like to get together for a session…
I've got to get up early for yoga followed by a high altitude power hike tomorrow so it's time for bed.
I wish you all a wonderful weekend. Please feel free to email me with any questions, about the site, videos, customs, sessions, etc. I love hearing from you!
Peace and Love,
Robin (Fightbabe) xxxx
Archived Diaries:
;